Hello heart breakers! Rihanna has been spotted rocking a rasta inspired do'. The pop singer took the stage at last night's American Idol finale sporting her signature shaved sides, bangs, and dreadlocks pulled into a ponytail. If you follow my blog, then you know
I suggested back in February that Rihanna give up her blonde wigs/weave and try dreadlocks instead
. She listened! Well, probably not to MY advice literally, but thank God she decided to go in a different direction with her hair. It is wayyyy better than those tired styles she has been rocking for the past few years
Here's the look without the bangs: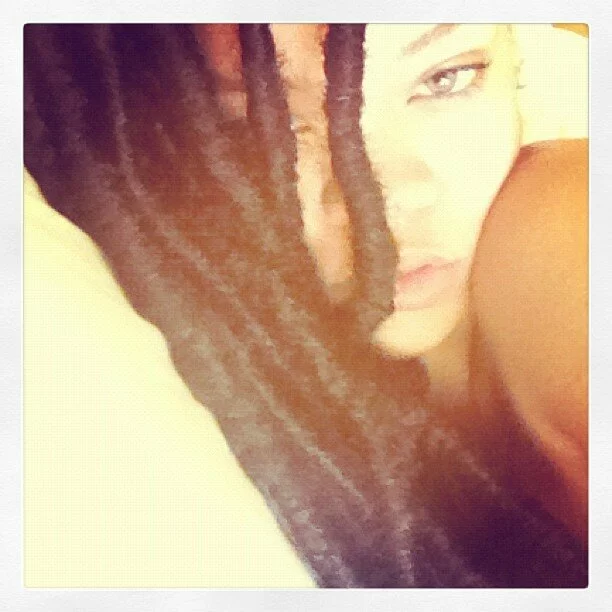 And here she is with the bangs:
While I think this is a positive change for her, I think I would have preferred it without the bangs. The bangs take away from the look. I know she has a huge forehead and all, but I think she could pull off the look sans the bangs and it would look way better. Right now she has too much going on. I think she could also wear the locks in her signature red color or even in black with a brown or blonde ombre effect on the tips. That would be super cute! I wish more celebs would step away from "safe" weaves and switch it up. Nicki minaj tried dreads for a music video and they were soooo cute. However, she didn't wear them after filming the video.
But anywho, it will be interesting to see how Rihanna changes up this style. She usually starts with something and then tweaks it until it is right. Let's hope :)